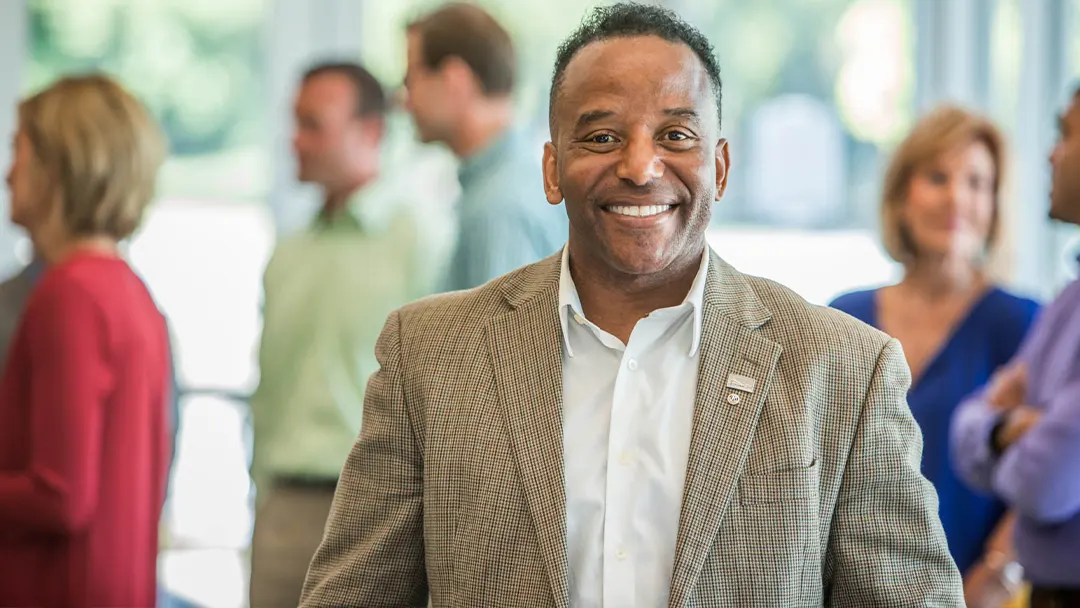 DIVERSITY, EQUITY AND INCLUSION
As a volunteer organization serving children around the world through members in more than 70 countries, Kiwanis International has had a longstanding commitment to opportunity and dignity for all people. In June 2022, the Kiwanis International Board of Trustees adopted the latest expression of that principle: a detailed statement of our continuing commitment to diversity, equity and inclusion (DEI).
Kiwanis International's commitment to diversity, equity and inclusion
At Kiwanis, our mission — to serve the children of the world, one child and one community at a time — is reflected in our continuing commitment to diversity, equity and inclusion. We understand that the children of the world represent a variety of races, ethnicities, religions, abilities, socioeconomic statuses, gender identities and sexual orientations. Our vision is to be a positive influence in societies worldwide, so that one day, regardless of background, all children wake up in communities that believe in them, nurture them and provide the support they need to survive.

To ensure our vision comes to life, it is imperative that our Kiwanis family welcomes, includes and serves individuals with diverse backgrounds, talents and perspectives. With Kiwanis' worldwide presence, it is critical that we work with and engage members and organizations representing diverse communities throughout all levels of our organization.
Diversity: We commit to increasing diversity and celebrating the range of human differences. Kiwanis clubs shall not discriminate based upon race, color, creed, national origin, age or sex, including sexual orientation and gender identity, when considering membership or during any of their activities or operations.
Equity: We commit to a policy of opportunity that promotes fairness, impartiality and nondiscriminatory actions for all persons — no matter the criteria.
Inclusion: We commit to pursuing efforts to ensure the dignity of all people is recognized, respected, valued and empowered.
Questions or comments about diversity, equity and inclusion can be emailed to diversity@kiwanis.org.
Celebrating and fostering inclusiveness
Another milestone in the organization's longstanding commitment came in 2008, when delegates at the Kiwanis International convention adopted a resolution that celebrates inclusiveness and encourages and empowers clubs to create environments that nurture mutual respect. The language reads:
Therefore, be it resolved that the delegates assembled at the 2008 Kiwanis International convention in Orlando, Florida, and all Kiwanis leaders and members to take action to create a culture and club environment that develops and nurtures mutual respect for all and celebrates the inclusiveness of our beloved Kiwanis.
Helpful resources
List: Glossary of terms
These 50 terms that can help increase your effectiveness as a proponent of diversity, equity and inclusion.
Checklist: Get Your Club Started with DEI
Get steps and suggestions to help make DEI a part of your club's culture.
How-to flyer: Measuring inclusion
Get tips, tools and a sample survey template for collecting member feedback that helps improve club inclusiveness.
How-to flyer: Three ways to make your club more inclusive
Understand how to include more members in club operations and show that their opinions and contributions are valued.
How-to flyer: How to Host Accessible Meetings and Events
Get tips and best practices for ensuring accessibility and ease of interaction for everyone who attends.
How-to flyer: How to Start a DEI Committee in Your District
This step-by-step guide will help you plan, communicate and more.
How-to flyer: How to Host Inclusive Presentations
Make sure you appeal to a diverse audience by using these tips and best practices.
Informational flyer: Equity or Equality?
Use this concise explanation, with a helpful illustration, on the meanings of these words and how they differ.
Activity guide and worksheet: Social identity wheel
Use this worksheet to reflect on your various social identities and lead this activity with your club.
Powerpoint slide deck: DEI Workshop
Use this PowerPoint slide deck with moderator's notes to guide your presentations on DEI.
Activity guide: The Privilege Walk
This group exercise helps each person understand their own privilege in a way that improves self-awareness and how people relate to each other.
List: DEI speakers resource
Reach out to professional DEI speakers for your next meeting or event.
Informational flyer: United States Society for Augmentative and Alternative Communication (USSAAC)
Get professional help for alternative communication needs.