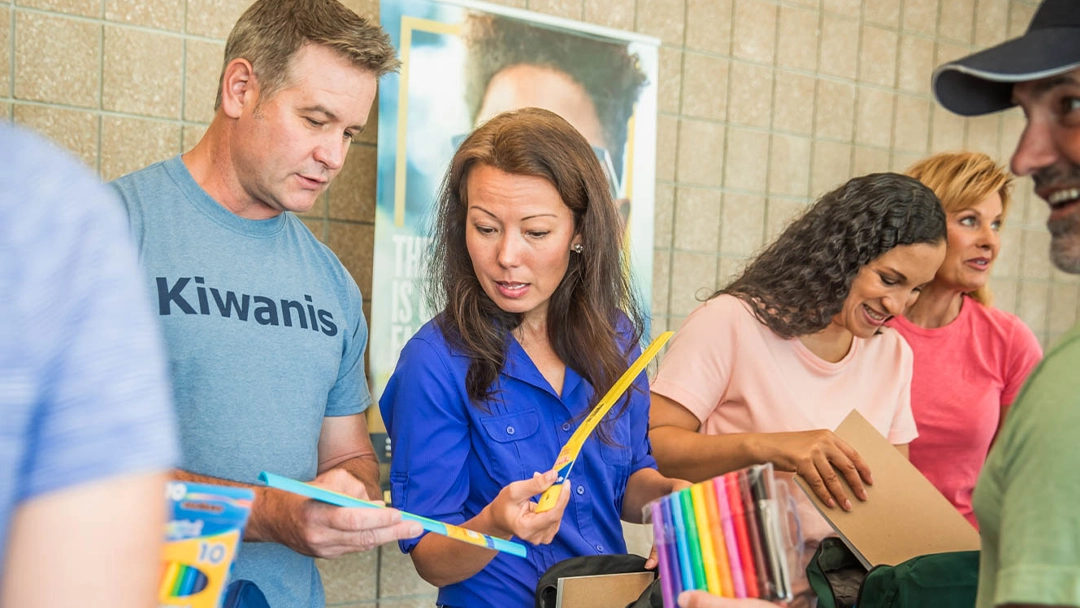 Great branding on the products you want
Take the guesswork out of putting the Kiwanis logo on your shirt, mug or banner. At ShopKiwanis.com, you can find custom Kiwanis-branded items that are ready for your club to use at a service project, fundraiser or event. Authorized licensed vendors offer hundreds of product choices, custom designs for special events and quotes that are competitive to get the most out of your club's resources. The official Kiwanis Family Store remains an option for premium apparel, gifts and recognition items.
Double your impact
A portion of Kiwanis-branded merchandise sales is returned to Kiwanis International. Every purchase from ShopKiwanis.com and the Kiwanis Family Store contribute to allowing Kiwanis members to improve their communities and the lives of children around the world.