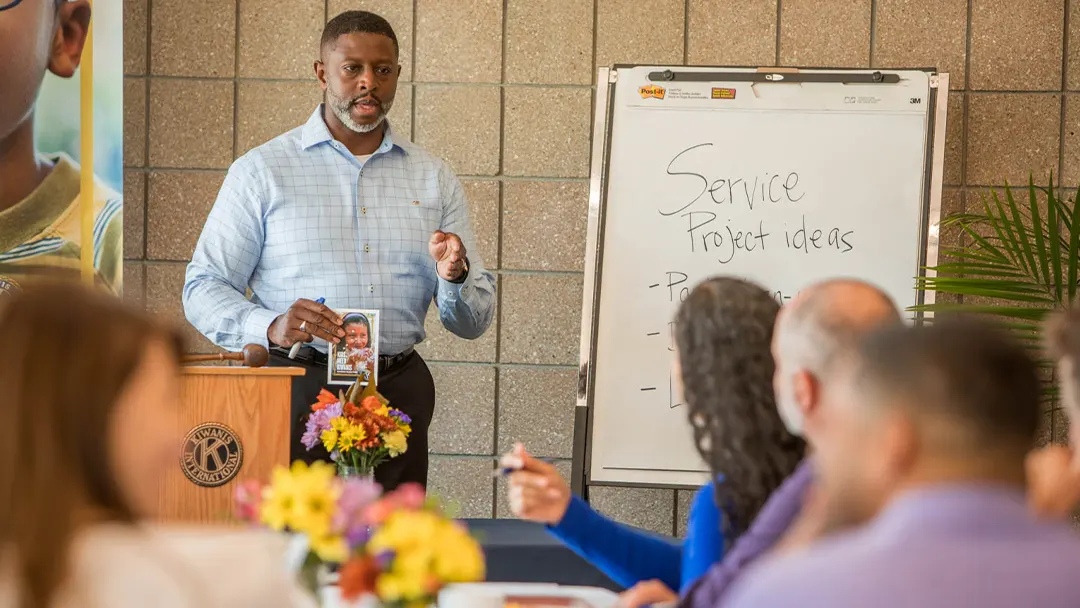 The structure of Kiwanis International begins at the club level. Members join a particular Kiwanis club or clubs. Each club is clustered with other clubs in an area to form a division.
A district is made up of several divisions. (The number of divisions varies by district.) There are currently 49 districts and provisional districts within Kiwanis International. All districts and provisional districts, as well as Kiwanis nations that don't fit into any district, make up Kiwanis International. Currently, there are Kiwanis clubs in approximately 80 countries and geographic territories.
Our volunteer leaders
Kiwanis International is led by the Kiwanis International Board of Trustees, which includes a president, president-elect, vice president, past president and 15 trustees. Trustees come from around the world and are elected at the annual Kiwanis International convention. Board members represent Kiwanis clubs, giving them a voice in the operation of the organization. Board members establish and implement the long-range plans for the organization, in addition to counseling leaders in Kiwanis districts and Service Leadership Programs.
The Board of Trustees is chaired by the Kiwanis International president, who is elected by delegates at the annual Kiwanis International convention. The president presides over all meetings of the Kiwanis International board, executive committee and Kiwanis International council. The president is Kiwanis International's primary ambassador.